Terrace for Period Property – Edgbaston
This wonderful period property didn't have the terrace it deserved – the existing terrace was dated and cramped – and the client wanted an aesthetically pleasing space, which offered a large area for relaxing and entertaining friends and family. A design was required to create a new seating area that complemented the house, and also worked well as a transition to the remaining garden.
The client was keen to replicate the enclosed and 'cosy' feel created by the existing box hedge and patio, so we surrounded the new seating area with planting beds within the renovated space. This also bought planting nearer to the house and provided an opportunity to add delicate and pretty flowers, something that the remaining garden lacked. Topiary was also added to give structure to the planting so that the garden looked good throughout the seasons.
The improvement to the terrace has made a space that the client loves – it complements the period property, offers space for outdoor entertaining and relaxing, working well within the existing garden.
Project completed in collaboration with Lupin Gardening Ltd and Avalon Landscapes & Design Ltd.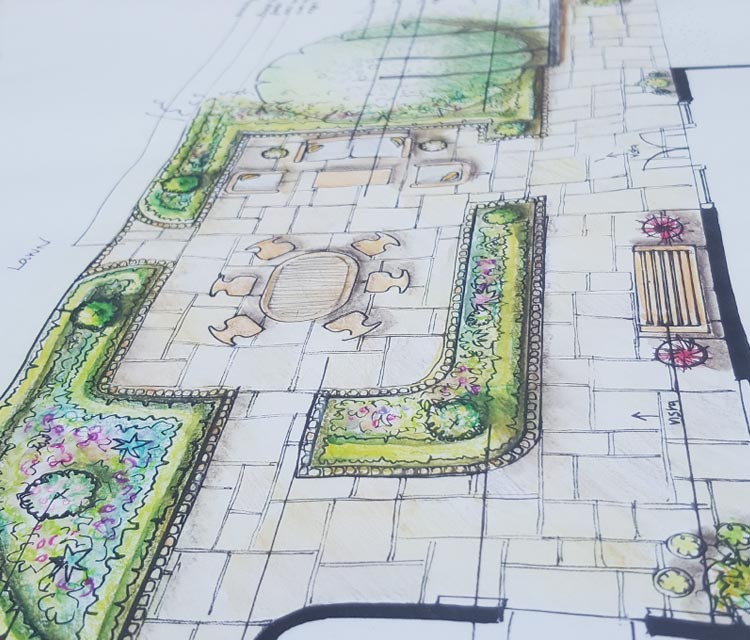 Extended terrace

Integrated planting beds

Topiary border

Entertainment space