New Build Garden – Stourbridge
In collaboration with the client and the appointed architect, we worked to transform the 'blank canvas' outdoor space of this newly developed home into a garden that was immediately both functional and impressive. Patios in stone and deck were sited around the house, and a sunken seating area was added within the garden – placed to make the most of the sunniest aspect.
The garden was divided by pathways through the lawn that formed vistas from key windows within the house. A mixture of hedging and topiary accentuated these lines. To create a contemporary focal point and to add sound and movement to the garden, a long rectangular pond leads to a feature wall with a water blade. This garden combines the simplicity of a formal layout with a contemporary feel.
Project completed in collaboration with Lupin Gardening Ltd.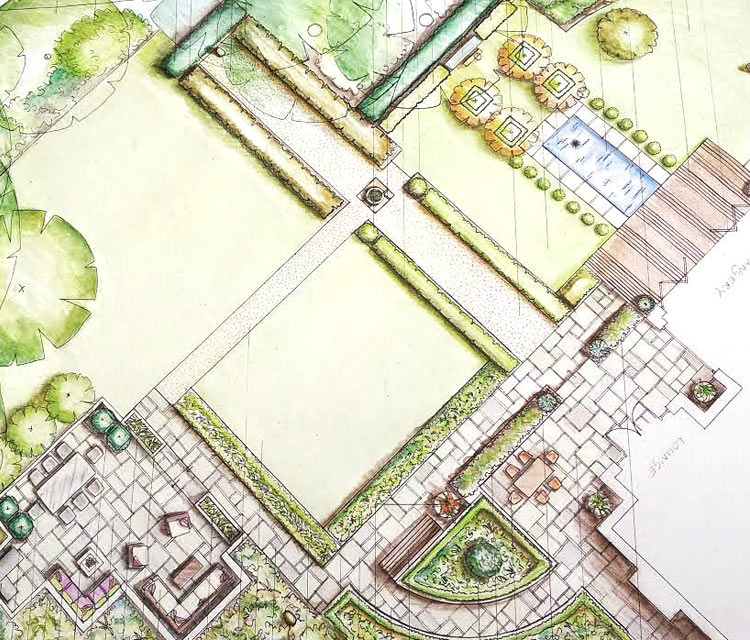 Formal contemporary layout

Sunken seating area

Vistas formed by pathways

Long rectangular pond

Formal hedging & topiary

Water blade feature wall