Minimalist Garden – Great Barr
This client wanted a low-maintenance, minimalist garden suitable for family gatherings and entertaining friends. The terrace was already in place and we were asked to remodel the remaining garden. We used porcelain tiles to create slick seating and dining areas, which were zoned using a central composite deck section.
Raised beds were sited between the terrace and the lawn to add colour and interest, and to soften the clean lines. A pathway led to the lower section, where a garden building was to be placed. Shots of orange were added to the space in the form of an awning, bench seating and planters.
Project completed in collaboration with Lupin Gardening Ltd and Avalon Landscapes & Design Ltd.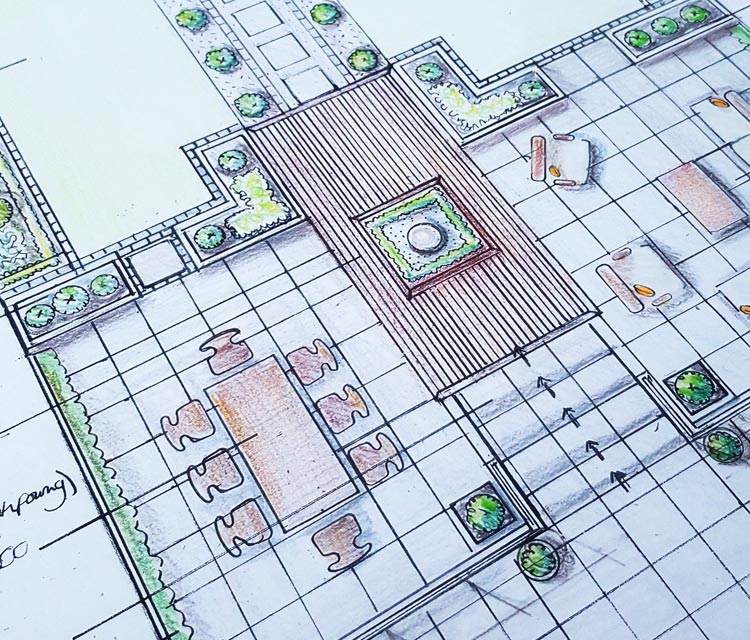 Clean lines & minimalist design

Seating & dining areas

Central composite deck

Raised bed planters

Colour matched accessories